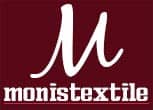 Moni's Collection
Moni's collection a premier retail outlet was established in the year 1991 at M.G Road which is the centre and business hub of Nasik city.
Shri Ganshamdas Taurani was the founder and father of Moni's collection and the legacy was then carried forward by his son Ashok Taurani who now has 40 years of experience under his belt and very well understands the clothing and fashion related needs of Nasikites.

In the early Nineties Monis became very popular among the locals of Nasik and the nearby suburbs because of the exclusive variety it offered. It gained it's popularity as the customers rated Moni's to be one of the best Readymade Garment Showroom especially catering to Kids wear section.

Customers had the trust on Moni's mainly because of one simple policy. THE BEST QUALITY AT THE BEST PRICE.

Our USP is FASHION FOR THE ENTIRE FAMILY UNDER ONE ROOF! We offer complete range of clothing from new born to the very old in your family

The store is known for its unique variety and latest in trend readymade garments for

1. Gents
2. Ladies
3. Teens & kids wear

Speak about Fashion wear, Traditional wear, Party wear, Men's Wear, Formals, Casuals, Ladies western outfits to Kids wear. You shall find everything at Moni's.

Courteous staff and Hospitality with the warm welcome given to the customers makes one feel at home. Once you visit the showroom you become a part of this.