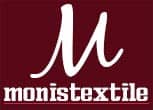 About Us
Moni's textile was established with the intent to provide a one stop solution to all your textile related needs. Under Moni's textile we have two business unit
1. MONI'S COLLECTION – ReFill your wardrobe

Moni's collection a premier retail outlet of readymade garments was established in the year 1991 at M.G Road which is the centre and business hub of Nasik city.
Our USP is FASHION FOR THE ENTIRE FAMILY UNDER ONE ROOF! We offer complete range of clothing from new born to the very old in your family
The store is known for its unique variety and latest in trend readymade garments
Speak about Fashion wear, Traditional wear, Party wear, Men's Wear, Formals, Casuals, Ladies western outfits to Kids wear.
You shall find everything at Moni's Collection.
2. MONI'S SUPPLIERS – Customized textile products for everyone

Moni's Suppliers is leading supplier of industrial garments, medical garments and also deal into Fabrics of reputed mills like Bombay dyeing, S.Kumar, BSL etc
Our product basket includes, T-shirts for events, Industrial uniform, School and Staff uniform, Hospital staff uniform, Hospital bed sheets, Apron, OT gowns, blankets, Blazers, Rain coats and sportswear etc. You name it and we have it!
With a well established relation with various manufacturers and job workers, we provide tailor made products and services to our clients and that's the reason why Moni's Suppliers has gained enormous response in such a short period of time.
We are now leading suppliers to very renowned Industries, Hospitals, Schools and Hotels in and around Nashik. We are also proud to be in the vendor list of corporate like Cipla and Alkyl Amines Chemicals Ltd based in Mumbai.